I am
a personal trainer.
a genetic modifier.
a mobility specialist.
Hunter Fitness.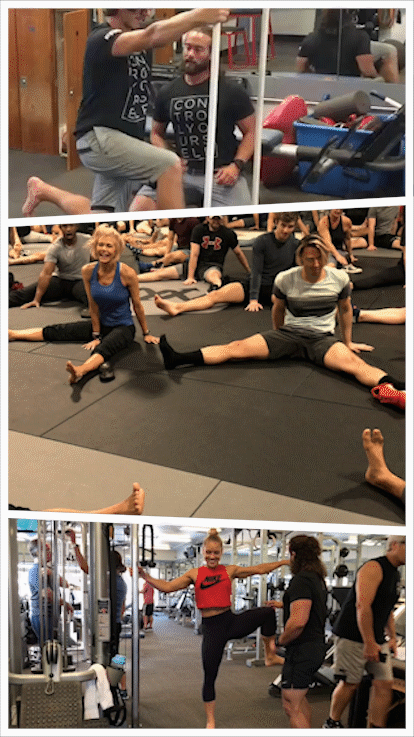 WELCOME TO HUNTER FITNESS
My goal with this corner of the internet is to teach people what real Mobility Training is all about. There is a LOT of noise in the fitness industry about what mobility even means. There's bands, rolls, scraping, isometrics, and well, stretching! And believe it or not I think everything has its place somewhere.
I believe my job is to teach clients how to make REAL, LASTING changes in their range of motion. Everything is temporary until you train it properly, and I'm here to spread the message of how we can do that. Join the e-mail list below to be the first to know when anything is released such as online training, blog posts, ebook, or video content. The newsletter will be the only place to be notified of such content.
THERE IS A DIFFERENCE BETWEEN EXPRESSING MOBILITY...
I understand it could be a difference in semantics
-But-
I think it's a difference worth explaining. I'm not here to try and convince you that my way is better. If you follow along- I'll do my best to share how my thought process works.
One thing I do know is we're all in this together. We are all doing the best we can to take care of other people. Want to keep up with more of my thoughts? Sign up for my email list, and let's see what we can discover together.